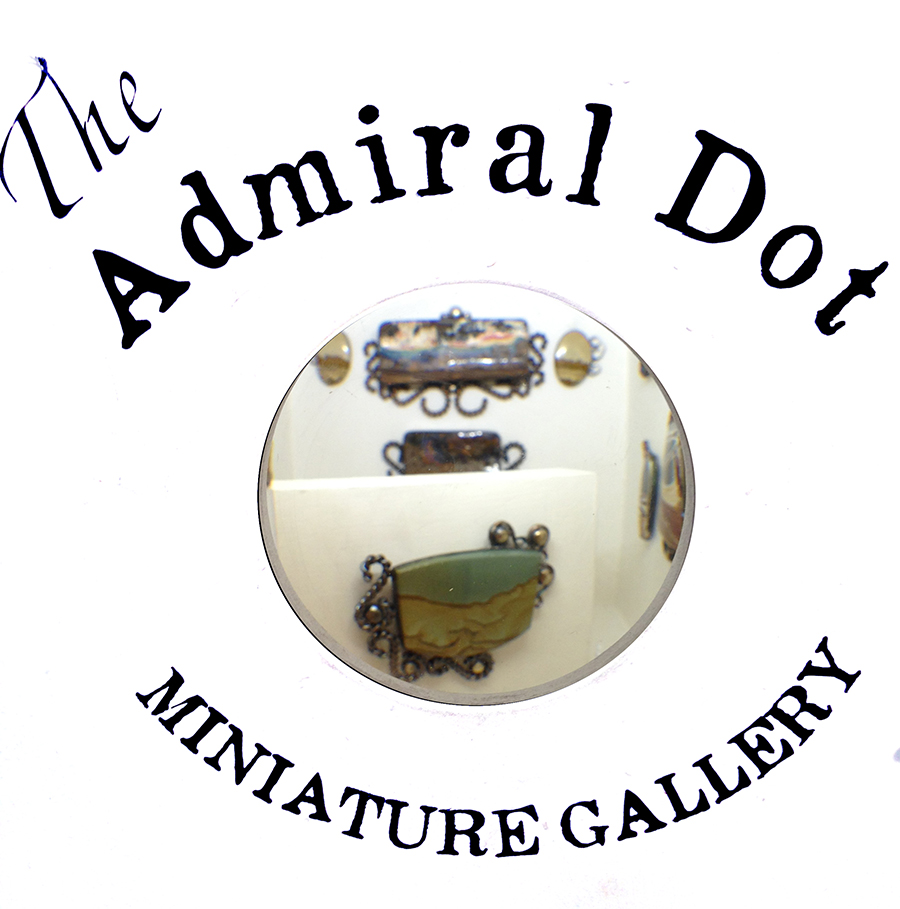 18 Feb

"Fancy Frames" in the Admiral Dot Miniature Gallery

Sharla Pidd has a wonderful installation of gorgeous wearable art in the Admiral Dot Miniature Gallery right now. These pieces are made from various stones such as opal, Willow Creek Jasper, Indian Paint Stone, Banded Agate, Sonoran Dendretic Jasper and Wild Horse Jasper..all set in beautiful tiny frames in sterling silver.

Originally from Tucson, Arizona, Sharla Pidd is a rock collector turned silversmith. She started making jewelry  in 2008, selling her creations as a street vendor in San Francisco. Sharla received her education in jewelry design and fabrication from the Sharon Art Studio, The Revere Academy, and through apprenticeships with Sam Patania and Taber Studios. Today, Sharla works out of her studio at The Compound Gallery in Oakland, California.  Her line of jewelry is inspired by design but ultimately she is motivated by improving her craft and experimenting with different metals and techniques. Because of this, Sharla will only reproduce older designs by request and if materials permit.

Sharla has her own jewelry line called Tidal Ware Jewelry.  Tidal Ware Jewelry showcases bold pieces that transform the mysticism of the desert with the confident, statement-making aesthetic of the urbanite. Tidal Ware offers unique one-of-a-kind jewelry, custom orders, and the occasional metal sculpture. The name Tidal Ware pays homage to Sharla's lifelong recurring dreams of tidal waves.  Tidal Ware is committed to evolving green jewelry practices. More than 50% of her stones and metals have been recycled, reducing demand for mining. In the studio, Sharla uses citric-based acids rather than chemicals when possible. Her bench is an upcylced vintage desk and many of her tools are hand-me-downs or have been purchased used.