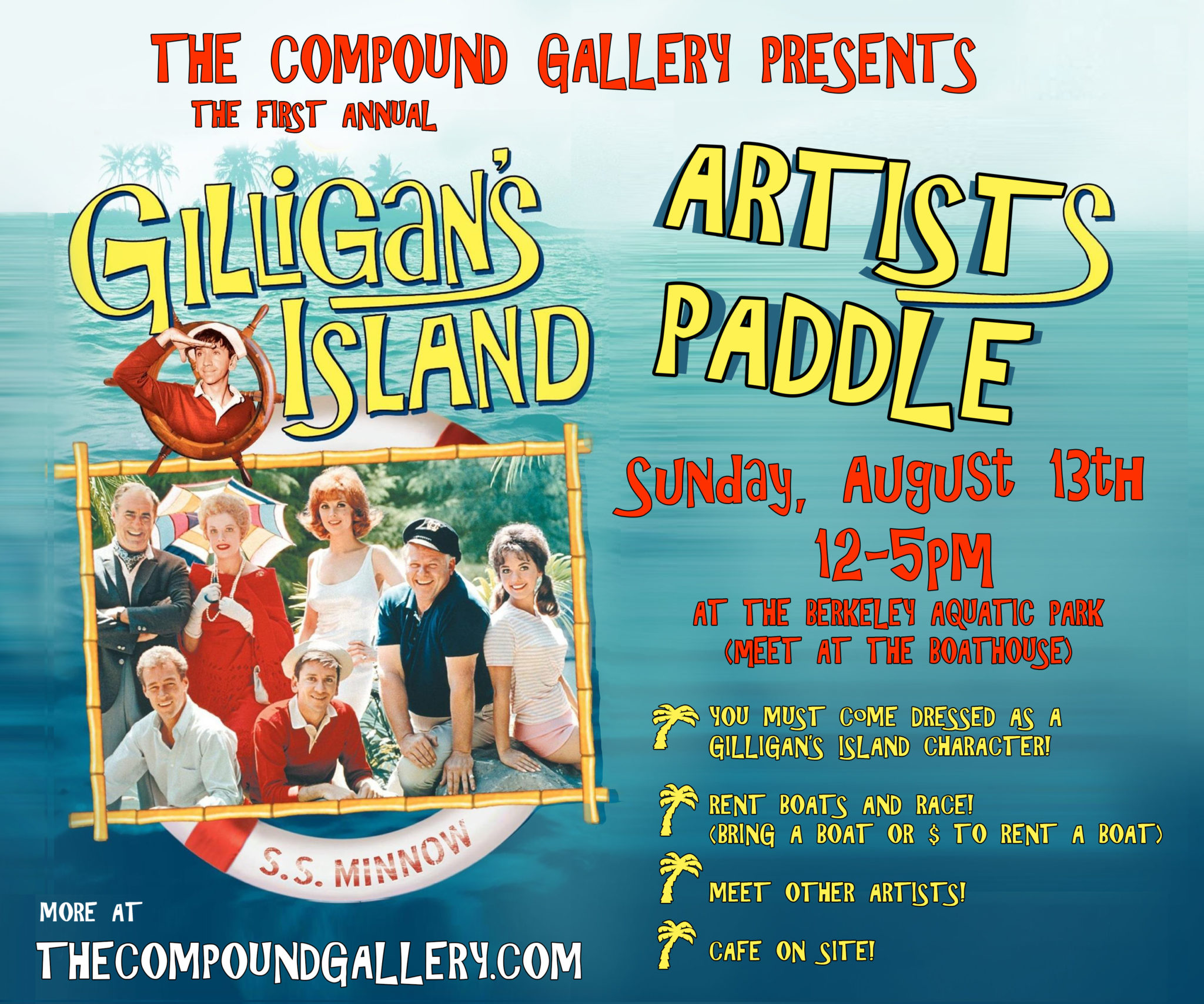 03 Jul

Gilligan's Island Artists Paddle

We love bringing the art community together, so we thought a Gilligan's Island themed boat paddle would be a fun summer event!  Please come as a character from Gilligan's Island and be ready to meet fellow artists, rent a boat if you want to paddle and/or race, or simply hang out on shore.  Please RSVP either here or on our Facebook event page so we can figure out how many people are going as we will try to provide leis for everyone.  The event is free unless you want to rent a boat. There is also a cafe on site, so you can get coffee, tea, etc.   Also, feel free to pack a lunch!  How many Gingers will there be? Professors? Gilligans? Perhaps we can create a critical mass of castaways!

BOAT RENTALS:

Single: $15 pr hr
Double: $20 pr hr
Triple: $25 pr hr

The Berkeley Boathouse has Kayaks, Canoes, and Rowboats for rent. Join in with others and rent a 2 or 3 person boat or bring your own boat and pay a $5 launch fee.  Boat rental prices are above or click HERE for more info on boat rentals. You pay for boat rentals at the boathouse.