05 Dec

Hi-Fructose Presents: The Art of The Mushroom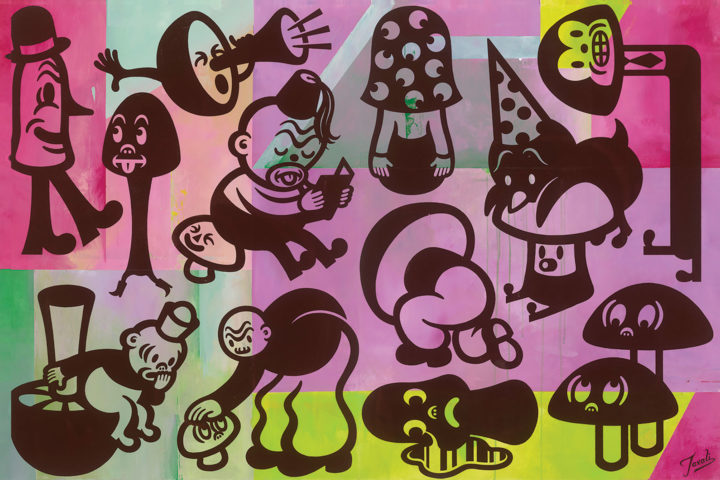 Hi-Fructose Presents: The Art of The Mushroom
October 20-December 9, 2018
LAST DAY OF THE SHOW: SUNDAY, DECEMBER 9th 12-7pm.
Please join us for the last day of "The Art Of The Mushroom" on Sunday December 9th during gallery hours 12-7pm!  We will be serving free hot cider and snacks all day to celebrate. The curator of the show/co-founder of Hi-Fructose, Attaboy, will be in the gallery between 4-7pm. 
Sunday is also the last day that the gallery will be open for the 2018 season before we close for the holidays. (We will re-open late January)
Curated by Hi-Fructose Magazine, this special show is an exploration into artists' interpretations of the friendly, deadly, tasty, hallucinogenic, phallic, alien, and legendary mushroom.
Featuring work by: Andrew Schoultz, Naoto Hattori, Chuck Sperry, Steven Cerio, Marion Peck, Mark Ryden, Travis Lampe, Attaboy, Isabel Samaras, Michael Campbell, Martin Ontiveros, Gary Taxali, Michael Reedy, Nicomi Nix Turner, Mark Dean Veca, Ferris Plock, Jennybird Alcantara , Yoko d'holbachie, Skinner, Brandi Milne, Marco Mazzoni, Kii Arens, Graham Yarrington, Erika Sanada, Junko Mizuno, Crystal Morey, Smithe, Scott Musgrove, Charlie Immer, Horrible Adorables, Laura Berger, Christophe Gilland, Casey Weldon, Wayshak, KRK Ryden, John Casey, Dave Cooper, Rob Sato, Joe Vaux, Dave Correa, Robert Bowen, Tripper, Bwana Spoons, Gosia, Miles Johnston, Christina Mrozik, Matt Gordon, Alex Pardee, Tristan Eaton, Johnny KMNDZ Rodriguez[/vc_column_text]
Art of the Mushroom curator Talk with HF co-founder Attaboy
November 18, 2018
[/vc_column][/vc_row]
Attaboy co-founded Hi-Fructose new Contemporary Art Magazine in 2005 with his wife the artist Annie Owens and since it has become an influential best-selling art magazine. The magazine has been reprinted numerous times as Collected Edition hardcovers and elaborate box sets and honored with an exhibition celebrating the first ten years of the publication which toured from the Virginia MOCA to the Akron Art museum and the Crocker Art Museum in Sacramento. Atta has shown his own art at numerous galleries and museums, including a recent solo show at The Corey Helford gallery this past December. He has lectured at many institutions. He has a BA degree-type thing in toy design from the Fashion Inst. of Technology in NYC. He has also licensed his art to many companies including Kid Robot, Disney, Dark Horse, and even the rock band KISS. He is the author of several books which may or may not be for children, has self produced a strange game recently and has edited and designed Hi-Fructose's upcoming New Contemporary Fashion Book which is being distributed by Abrams. He lives in Richmond, CA with Annie, a pug named Donut and a one-eyed four-toothed doggie who often makes sounds like a seal with a sinus infection.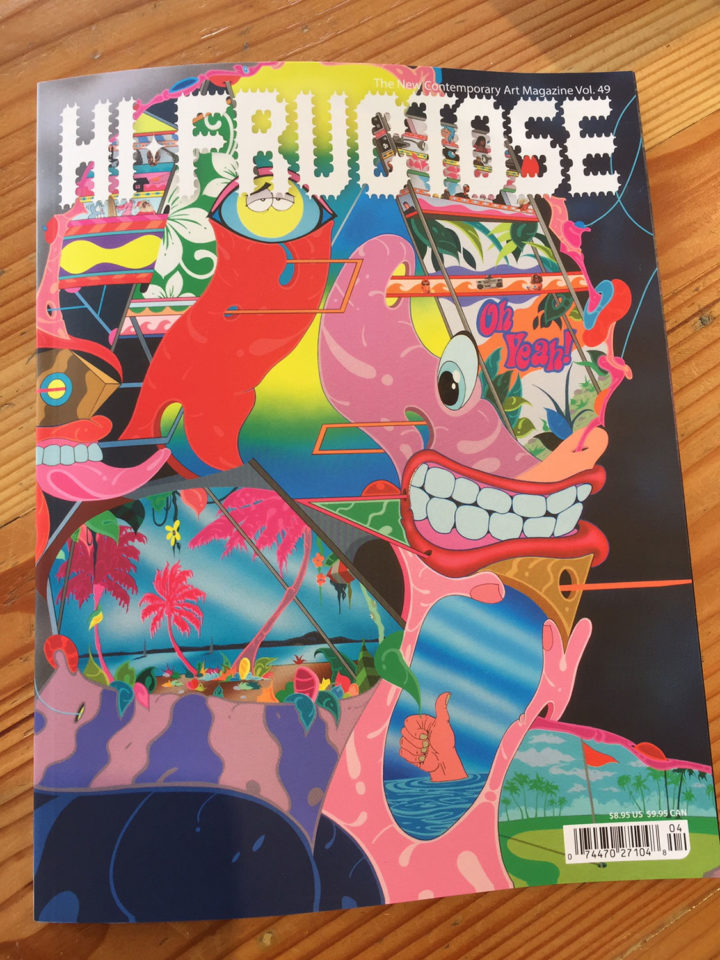 Check out the October issue of Hi-Fructose Magazine for a special 12 page insert featuring work from The Art of the Mushroom!