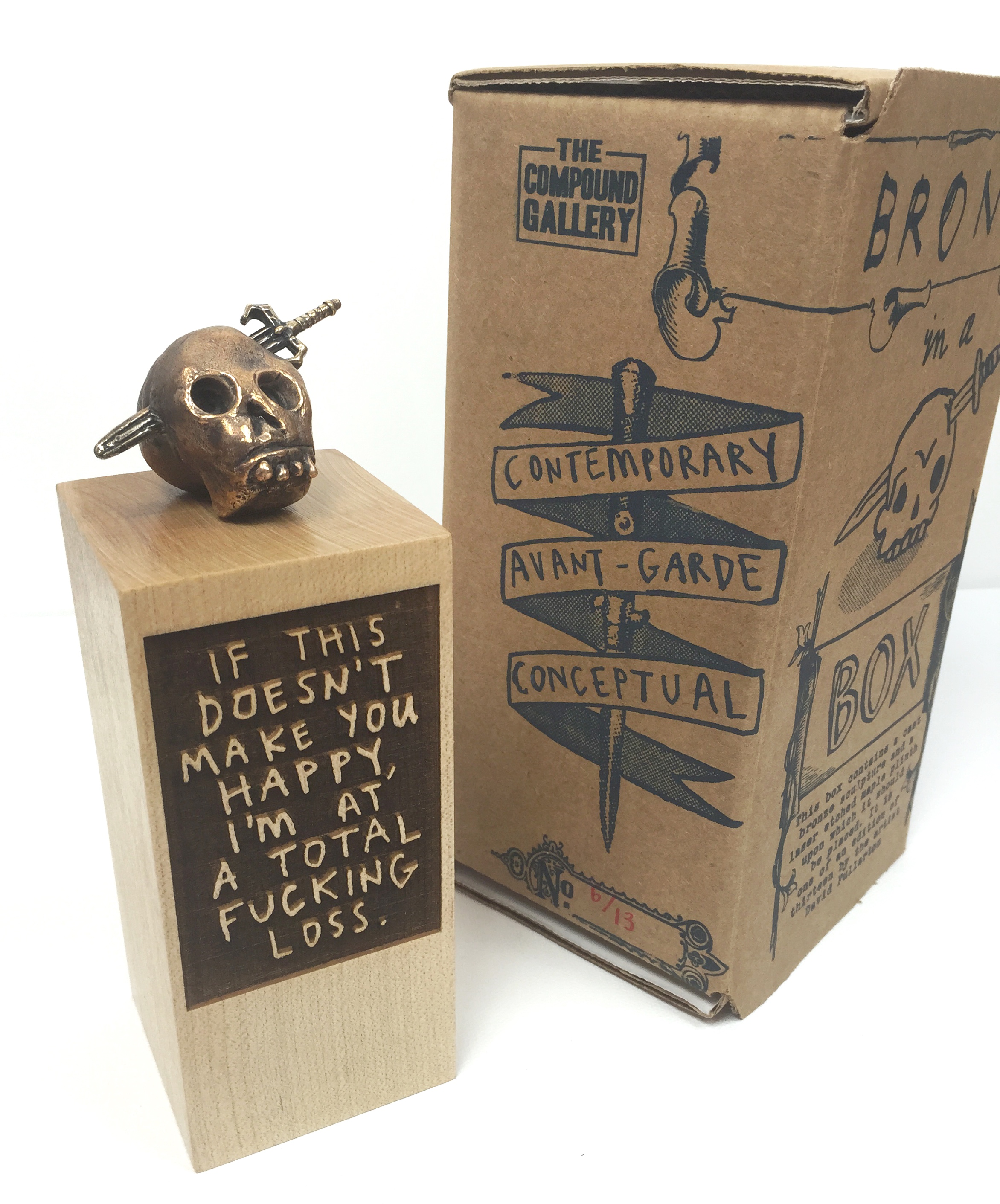 21 Oct

Introducing Bronze in a Box!

The Compound Gallery is excited to announce Bronze In a Box, our new creative project- peripheral to our current art subscription service, Art in a Box.

Continuing with our passion of spreading original art throughout the world, Bronze in a Box, features a solid bronze artwork made exclusively by an esteemed artist in partnership with the Compound Gallery. Each bronze will be miniature in size, made in an extremely limited edition (signed and numbered), modestly priced, and scrupulously incased in a custom printed box. Each edition will be released at random intervals, and can be purchased without a subscription. Art collectors abound should take this opportunity to establish a marvelous collection of bronzes by contemporary artists.

We launch our first Bronze in a Box with the venerated David Fullarton in an extremely limited edition of THIRTEEN. Fullarton's piece incorporates a solid maple base that rests beneath the miniature bronze-all for a mere $175 (each box also includes a Fullarton collector card).  The sculpture has been painstakingly hand finished by the artist, at great personal risk and considerable discomfort, for the sole purpose of filling your heart with unbridled joy.

According to Mr Fullarton, he is a "Scottish born, San Francisco based visual artist and illustrator. Because he is a man with very low expectations he is seldom disappointed and therefore lives a life filled with boundless joy. He has spent most of his somewhat checkered artistic career attempting to create a piece of artwork that doesn't have words written on it. So far he has failed dismally. In his leisure time he enjoys a variety of smoked cheeses despite lingering doubts about their textures. Perhaps his most prized talent is his uncanny ability to stay out of the way.".