25 Jun

New screen printing class!

Due to popular demand, we now have a beginning screen printing class! This class is great for those who have never printed before or for those who want to practice and have some print time with instruction.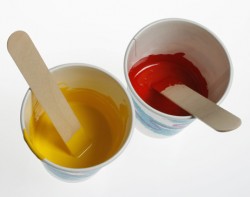 Intro to Screen Printing (WORKSHOP)
12:00 PM-04:00 PM
Sunday, July 6, 2014

INTRO TO SCREEN PRINTING
Learn basic screen printing with Defne Beyce and Ann Benoit. Make your own screen printed cards at The Compound Gallery with Ann and Defne. Learn some screen printing tips and tricks, leave with a set of cards you've screen printed yourself.  We will provide all materials and art, all you need to do is get yourself there. This class is great for beginners, no screen printing experience necessary. Intermediate printers can learn some new tricks and insights into the process, and get some print time. A little bit of talk and a lot of printmaking at The Compound Gallery.
$70/person (includes materials fee).  Limit of 6 students.  Must be over 18 years old. Students will be able to mix and match patterns and leave with a pack of screen printed cards. -2397 days until the workshop!  Register below and you will be directed to pay through PayPal with a credit card or your PayPal account.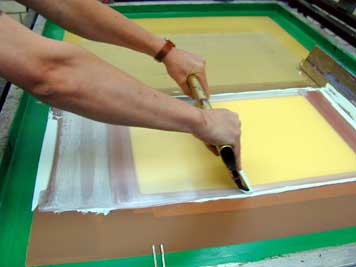 6 Total Spaces and 2 Spaces left