07 Oct

Pete Glover: Junk Pirate III
In the Main Gallery
Pete Glover: Junk Pirate III
October 22-December 11, 2016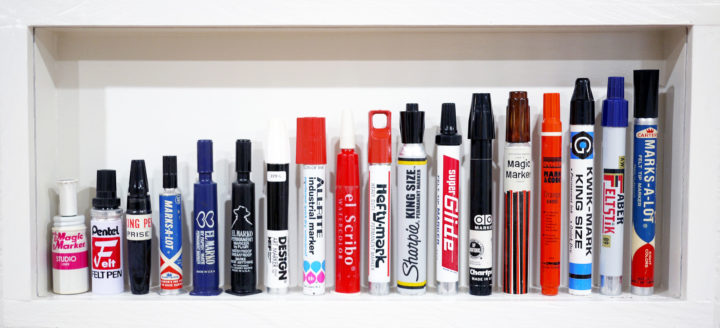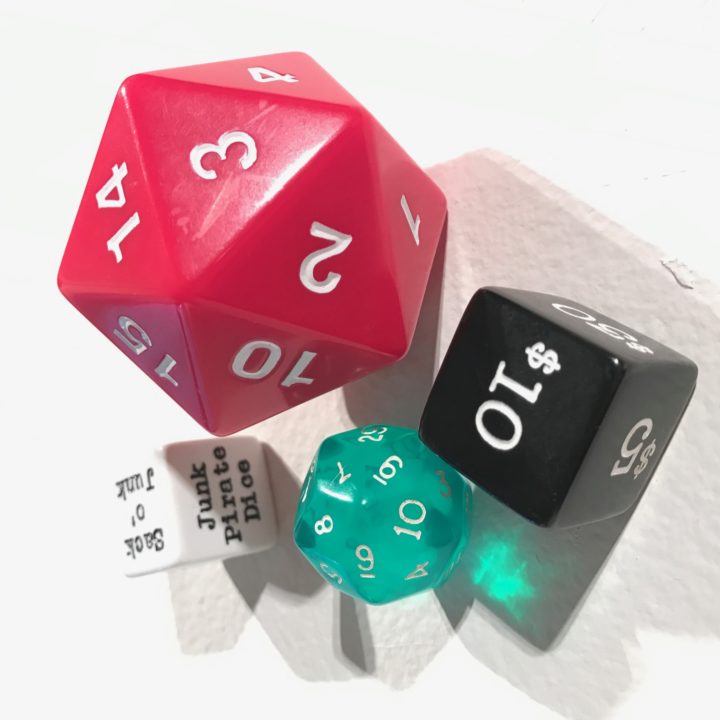 Junk Pirate III with "Roll the dice for your price!" Join in the dice rolling fun as many of the pieces will be priced by the roll of the dice! Will you pay $1? Or $50?
Pete Glover has occupied himself over the previous 15 years with the observation and pursuit of innocuous objects. He searches for patterns and deviations in the design and manufacture of everyday objects like toys, personal electronics, office supplies, and writing utensils. His quest is for the satisfaction of a logical addition to a collection or the curious mystery of an outlying oddity. Objects are discovered, collected, reviewed, categorized, organized, exhibited, and celebrated.
Pete's studio practice is that of a junk taxonomist. His workspace in Portland, OR is a little more than a room filled with drawers, shelves, cabinets, and crates. Items are gathered and classified, contemplated and arranged, stashed and often forgotten until a freshly acquired object activates the collection. Working day jobs at reuse centers and thrift stores throughout his adulthood provides an unending stream of possible materials to gather. Supplemented by items considered from frequent visits to yard sales, free boxes, and dumpsters, no amassment of 'stuff'  can ever truly be considered complete. Pete's work is that of filter and editor.
From October 22nd to December 11, 2016, The Compound Gallery in Oakland, CA will present Pete Glover's third exhibition Junk Pirate assemblages. The show will feature dozens of cabinets of found and arranged objects varying from the boldly bizarre to the beautifully banal. Interspersed throughout will be singular images and items of considerable interest, particularly as they are presented without the framework of their original intended contexts.
Many of the pieces in the show will be priced by chance with the return of the "Roll The Dice for the Price".  In conjunction with with the opening reception of Junk Pirate III will be the release of a special collaborative bronze edition, as well as the debut of issue #20 of Junk Pirate zine.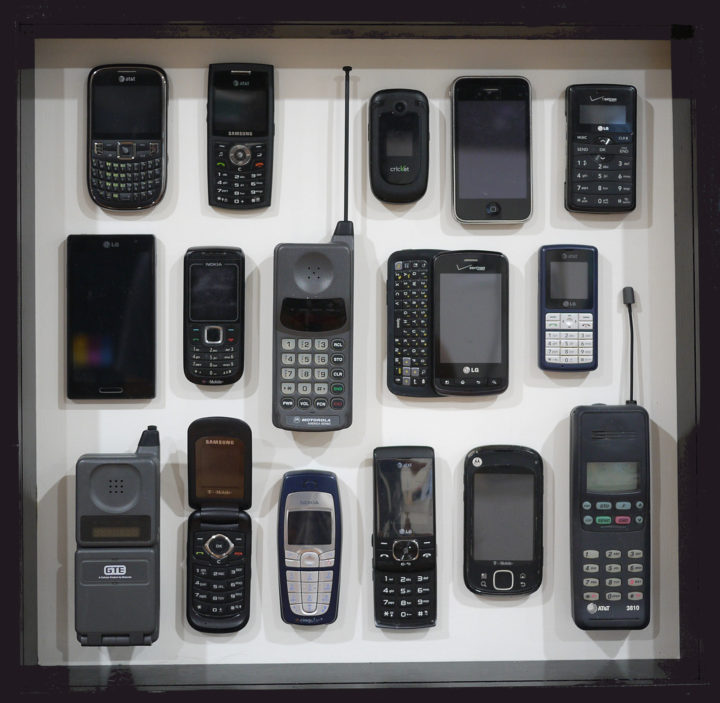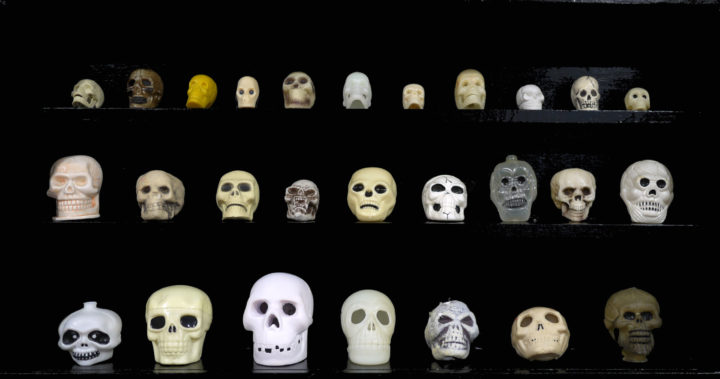 Born and raised in New England, Pete moved to Oakland, California as a teenager to attend the California College of Arts & Crafts, where we received his BFA in Film/Video. With his wife, Narangkar, Pete operated Rowan Morrison Gallery and Bookstore in Oakland from 2006 to 2011.
In 2003, Pete obtained a job sorting donations at a reuse center, a career in "junk stores" that continues to this day. His daily experiences handling the unending flow of second-hand materials has had a profound impact on his lifestyle and creative output. He began publishing Junk Pirate zine, made from photocopied found images, in 2004. The first exhibition his found collections artwork was in 2006. In the summer of 2010, Pete joined forces with The Compound Gallery to exhibit over 150 pieces of Junk Pirate art. The power went out during the opening reception and the works had to be viewed by candle (and cellphone) light.
In addition to Junk Pirate, Pete Glover also writes and records rock music, has written articles for magazines such as Readymade and Plastic Antimony, and is co-owner of the paper goods publishing company Rowan Morrison Books. He lives in Portland, Oregon.