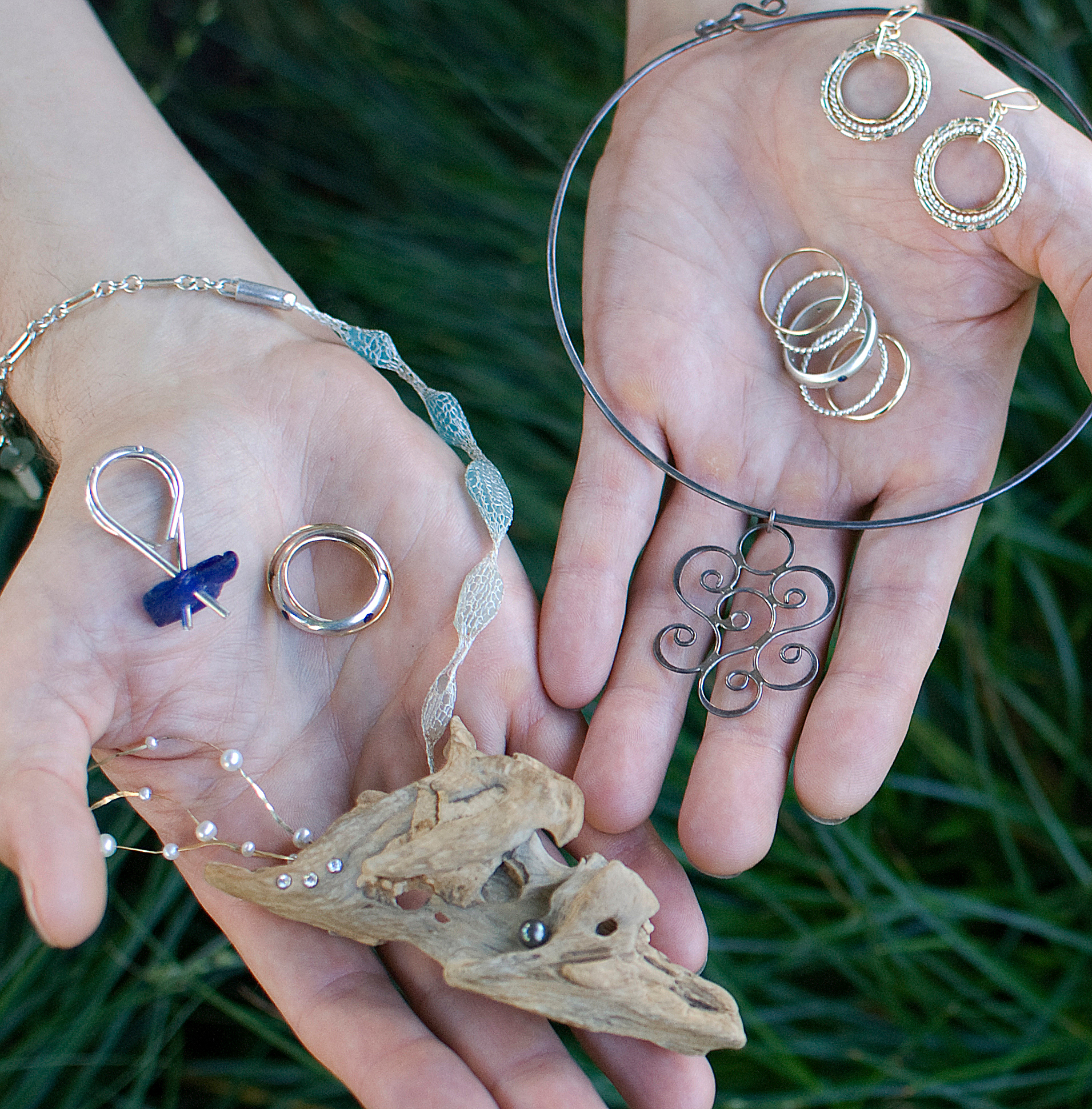 30 Aug

Taber Studios 40th Anniversary Celebration
Taber Studios 40th Anniversary Celebration & Silent Auction to Benefit Ethical Metalsmiths
One night only!
Tuesday, November 13th 5-9pm
Help Us Celebrate 40 Years with Fundraiser for Fair Trade Gold
Taber Studios 40th Anniversary + Benefit for Ethical Metalsmiths
Taber Studios invites you to join us for our 40th Anniversary & Benefit for Ethical Metalsmiths on Tuesday, November 13, 2012 from 5-9pm at The Compound Gallery! All are welcome to this free event. The event will stream LIVE on our website HERE.
The Goods
We celebrate 40 years of handcrafted jewelry with an exclusive holiday sale: a wide range of our work, including some of our more unique and unavailable pieces to benefit Ethical Metalsmiths and the movement to bring ethical gold to the United States market. We will also hold a silent auction of jewelry and handcraft products and services from some of the country's most sought-after artisans. See silent auction items at our Eventbrite page. Everyone who RSVPs on Eventbrite will be automatically entered to win a pair of our new Fra'Angelico earrings!!
The Cause
As we celebrate 40 years of handcrafted fine jewelry, Taber Studios calls attention to the critical need for ethically/ecologically mined gold supplies in the U.S. market. All proceeds of this event will go to benefit Ethical Metalsmiths: the national organization promoting responsible mining and the sustainable economic development of ethically sourced gold from around the world.
 A vast majority of international gold mines cause acid mine drainage and release mercury, lead, and arsenic into the environment. In many cases the distribution of gold from these mines also funds armed conflict in developing countries. With gold prices rising and countries around the world racing to open new mines, we are at increased risk for toxic and unethical mining practices to intensify. But a small pocket of artisanal and small-scale community mines exist that are looking for a better way.
In order to bring fair trade sources of gold to the US market, organizations like Ethical Metalsmiths are working to help create transparent, traceable supply chains of ethically sourced gold that give back to these miners and the communities in which they live. Taber Studios, along with Ethical Metalsmiths, seeks to raise awareness about opportunities for expanding this market for fair trade gold in the United States; to connect jewelry consumers with miners and materials in an open and transparent dialogue.
The Party
Join us for discussion and presentations about the current state of ethical gold mining by Greg Valerio of Fair Jewelry Action, Christine Dhein of Revere Academy and Martin Taber of Taber Studios and Ethical Metalsmiths. Wine will be donated by Vintage Berkeley, live music provided by local musicians, and a bistro-style dinner will be available by one of our favorite local food trucks, Streatery.
Get a head start on holiday shopping with discounted prices on some of the country's finest quality craftarts jewelry and other gems at the Taber Studios 40th Anniversary + Benefit for Ethical Metalsmiths. We hope to see you there!
Find out more and RSVP at EventBrite – RSVPs on Eventbrite automatically entered to win a pair of our new Fra'Angelico earrings!!
Event Schedule
5:00 – 7:30
Streatery bites
Vintage Berkeley Wine
Silent Auction Bidding
Taber Studios 40 Year Timeline
One on one ethical gold discussions
7:30 – 8:30  
Presentations & Q&A session about the future of ethical & fairtrade gold
8:30 – 9:00 
Presentation of silent auction and Eventbrite RSVP winners
Thanks to everyone for their participation & hard work to make this happen
*The Host Committee for this event includes the following organizations who will have class, membership, and mission information available at the event: Ethical Metalsmiths, Metal Arts Guild, The Compound Gallery, Revere Academy of Jewelry Arts