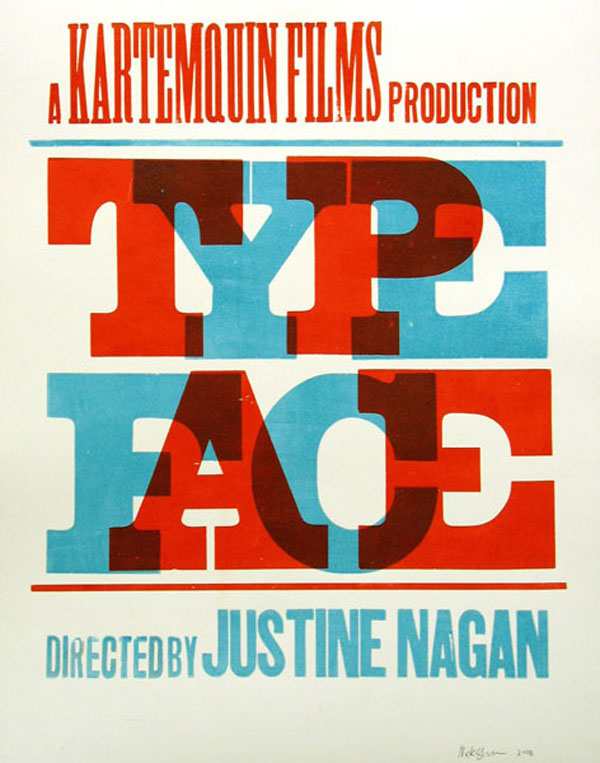 02 Dec

Typeface

THURSDAY, FEBRUARY 23TH, 2012
TYPEFACE

Theme: Letterpress/Printmaking

8:30pm Doors open
9:00pm Typeface

In celebration of printmaking held in conjunction with our Art of Letterpress show, we are showing the fascinating film Typeface. You can buy your own copy of Typeface HERE.
In rural Wisconsin, a lone employee waits in a cavernous old museum for visitors to come. A few individuals straggle in every few days and then, come Friday, the museum fills with life. Machines hum, presses print, artists buzz about. One weekend each month, the quiet of Two Rivers is interrupted as carloads of artisans drive in from across the Midwest. The place comes alive as printmaking workshops led by, and filled with, some of the nation's top design talent descend on the sleepy enclave.

In a time when people can carry computers in their pockets and watch TV while walking down the street, Typeface dares to explore the twilight of an analog craft that is freshly inspiring artists in a digital age. The Hamilton Wood Type Museum in Two Rivers, WI personifies cultural preservation, rural re-birth and the lineage of American graphic design. At Hamilton, international artisans meet retired craftsmen and together navigate the convergence of modern design and traditional technique. But the Museum's days are numbered. What is the responsibility of artists and historians to preserve a dying craft? How can rural towns survive in a shifting industrial marketplace where big-box retailers are king

For more info, see our Art Movie Night Page.