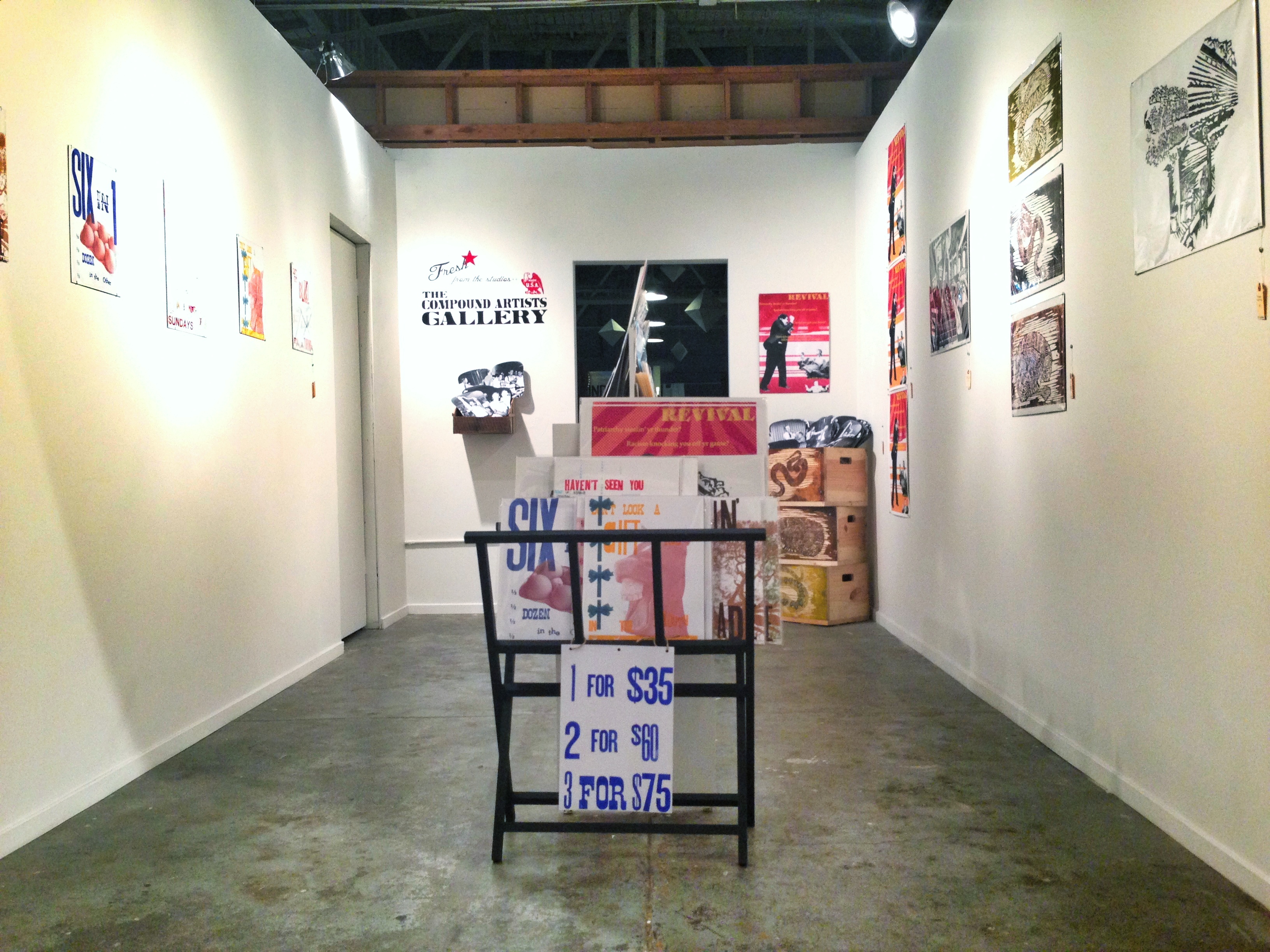 03 Oct

Elizabeth Oscar Maynard in the Artists Gallery

We are proud to show the work of Elizabeth Oscar Maynard in our Artists Gallery this month. The show is a culmination of Oscar's 6 month residency at The Compound Studios and was installed and curated by Toni Gentilli .  The show will be up through November 3rd, 2013.  Don't miss it!

Oscar was our Spring/Summer 2013 Artist in Resident and is staying on as a locker artist at The Compound Gallery.  Elizabeth "Oscar" Maynard is a queer southern butch boi, from Georgia's nearest northern neighbor, South Carolina. She is a free lance activist and artist and happy to be back in Atlanta after an almost year long stint on an organic farm overseas. She attended Antioch College and majored in Art/Psych/Gender Studies. She has been a stencil artist for the last four years; her artistic background is in drawing, painting and photo. He is working on a project titled Femme Agency which looks at the way queer Femme women reclaim and complicate femininity. She is invested in social justice movements, accountability and direct communication. Conceptually, he is drawn to mapping narrative onto place, bodies, and cultural iconography. Narrative resonates with him, because she is rooted in a Southern US cultural tradition of story-telling. She is eager to do work that ties history to location, and restores meaning to words or images that have evolved beyond their historical context or original meaning.

CLICK HERE TO BUY A CHURCH FAN!