29 Apr

Jason Byers: Life is a Pigsty (June 6-July 7, 2008)

JOIN US THIS FRIDAY, JULY 4TH FROM 5:30-10!

It's July 4th and the closing reception of Jason Byer's "Life is a Pigsty"! Potluck from 5:30-7pm. If you bring an item to the potluck, you can get into the Blankspace variety show next door for free! (otherwise it is 5$ at the Blankspace door) There will be good old fashion popcorn, hotdog machine, tasty treats, and great art, and good company!

New Work by Jason Byers "Life is a Pigsty"

Opening Reception: Friday, June 6, 2008 (7-10pm)
Closing Reception: Friday July 4, 2008 (7-10pm)

June 6, 2008-July 7, 2008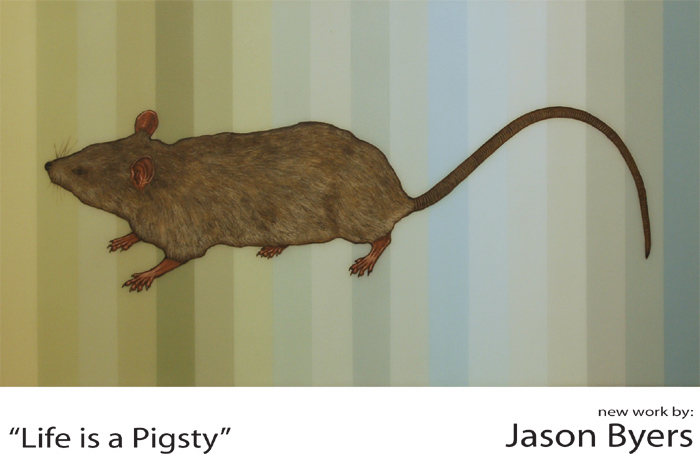 Also opening: "Water, Oxygen, Light" organized by Eric Sanchez on our "Artist of the Month" wall.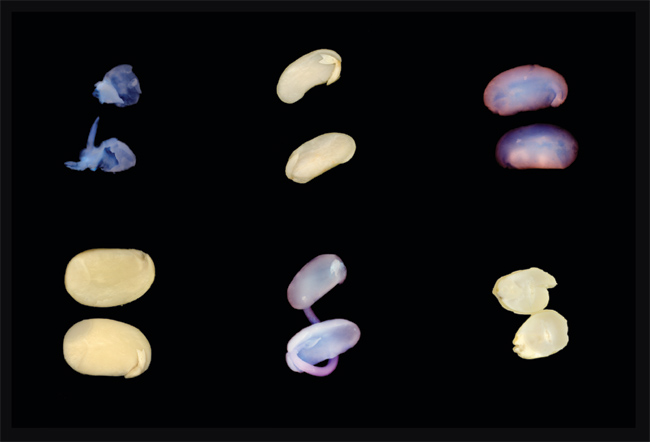 A.I.S. – Working with Biology
By Eric Sanchez
"Water oxygen temperature" is a collaborative art project made possible by the Kala Institute, Emery Secondary School, and The Compound Gallery. This project was created by Cassandra Neaves, Emery Secondary School Biology Instructor and Eric Sanchez, Kala Artist / Instructor, to explore the process and illustration of seed germination and vegetative rooting. Cassandra Neaves AP Biology course consists of 8 students; Himani Aggarwal, Bayli Annamuhamedov, Gicela Mendoza, Ravnit Plaha, Christina Sabas, Husai Saidhakim, Gurdeep Singh, Darryl Taylor.
Students planted 9 seeds daily in a hydroponic environment, dissected and then captured the seeds (corn and 2 beans) at various stages of germination via flatbed scanner. These scans will be printed and on display at The Compound Gallery this Friday June 6th, 7-10pm. Students then made cyanotypes from the seeds as they reached a height of 6" to illustrate the leaf and root structure.. The cyanotypes were contact prints made from the plants pressed by plexiglass. In addition to the scanning project students were responsible for capturing photos 2 times a day, over a 2 week period, as the vegetative root experiment took place. The samples include basil and coleus. These samples were snippings taken from a host plant and the photos will be presented via stop motion animation this Friday. The students had a successful presentation of their class projects to fellow classmates, faculty and staff the high school on Friday May 30th. Don't miss the opportunity to see the experiments on display at The Compound Gallery this month.