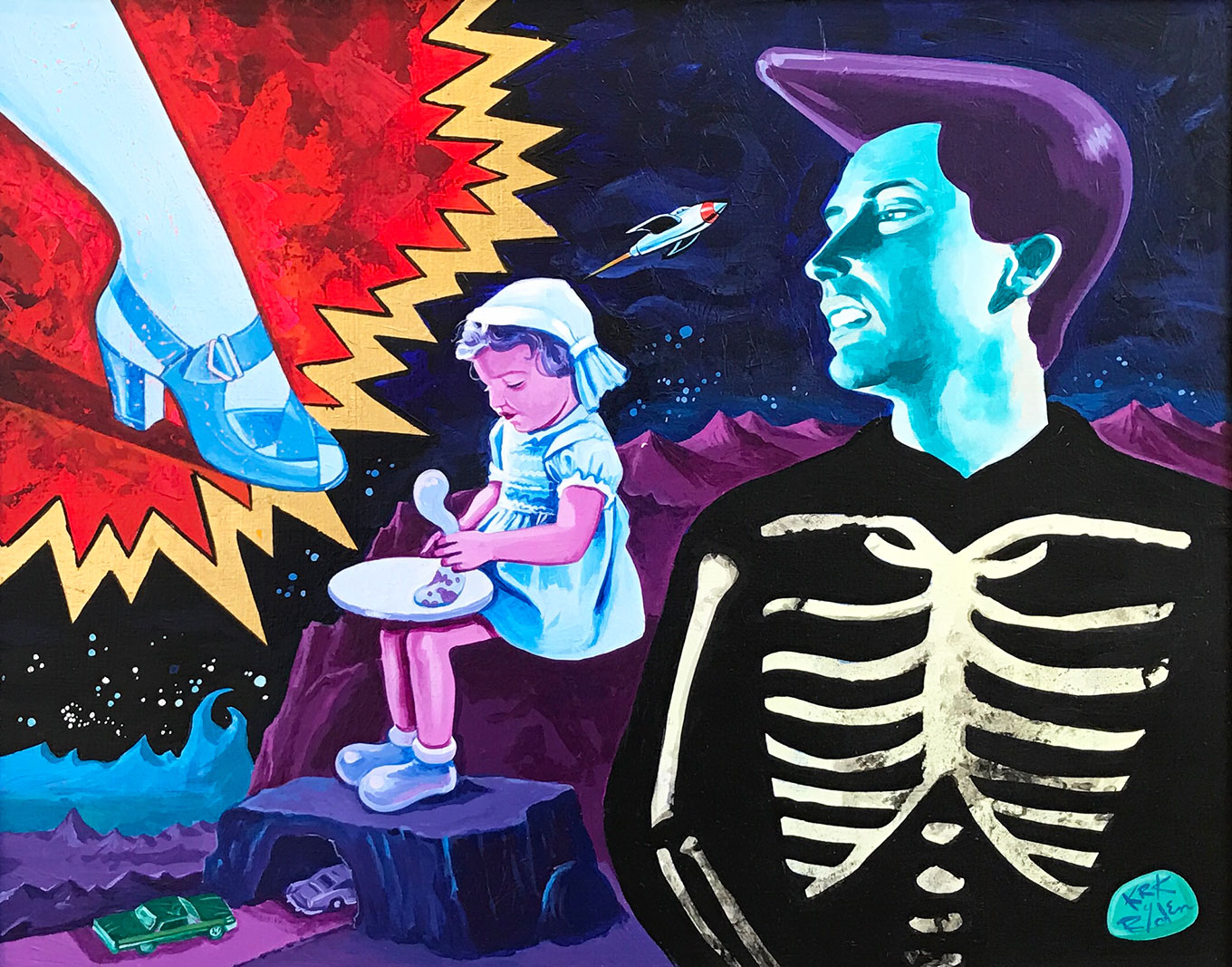 10 Jul

KRK TV: Work by KRK Ryden

KRK TV: Work by KRK Ryden
July 8th-August 20th, 2017

Artist Talk & Closing Reception:
Sunday, August 20th, 2017  3-6pm (Talk starts at 4pm)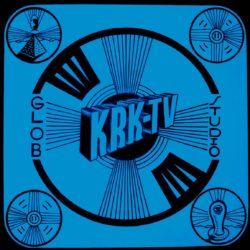 Join us for a closing reception and artist talk with KRK from 3-6pm on Sunday August 20th. KRK's talk will start at 4pm. Treats and libations will be served. Free and open to the public.
The Compound Gallery is pleased to present a solo show by KRK Ryden featuring his paintings, mixed media works, and illustrations on paper. KRK Ryden's art is a record of mongrel pop culture. His aesthetic is informed by comic books, punk rock, and cartoons, while his world view is strictly DEVO. KRK's work embraces everyday absurdity and a cartoony view of reality. His paintings are colorful and visually appealing reflections on discarded icons, and his graphics are well-realized snapshots of cartoon life. For over thirty years KRK has been creating illustrations and paintings for underground bands, publishers, and institutions.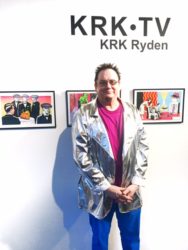 KRK has done work for the band DEVO. He illustrated DEVO's Brainwasher Magazine and did the cover art for the band's Recombo DNA release. He appears annually at the band's "DEVOtionals" held in Cleveland, Ohio.  He did a two-man show with DEVO frontman Mark Mothersbaugh called "Dos Mutatos"; notable guests included Weird Al Yankovic and Jihad Jerry.