14 Jun

Laserbeam! Technomania!

Laserbeam! Technomania!
(July 9-August 21, 2016)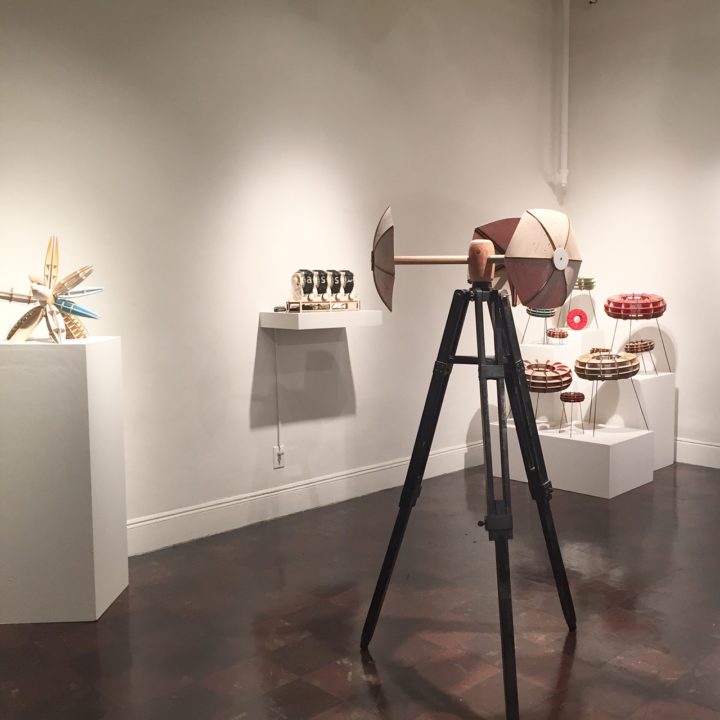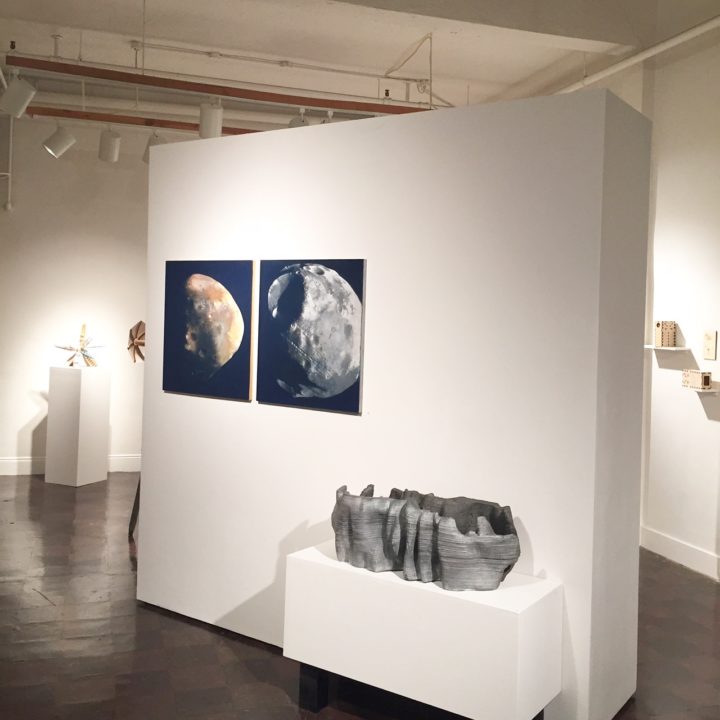 Opening Reception: Saturday, July 9th 6-9pm with music and lasers by the Vintage Synthesizer Museum and stevedood.
Art made using lasers. Featuring work by:  Takehito Etani, Craig Hansen, Indubitable Design, Jeff Hantman, Jonathan Odam, smith|allen, Yulia Pinkusevich, Clare Szydlowski
Takehito Etani creates work in such various media as electronics, wearable technology, installations, sculpture, performance, and video. His work often deals with the body and its daily activities, as well as their relationships to technology. Mundane reality is where he looks for the possibility for self transmutation. His work has been shown internationally including at the ISEA 2006 (International Symposium of Electronic Art), VIPER Basel Festival for Film, Video and New Media, Switzerland, and the Stuttgarter Filmwinter Festival for Expanded Media, Germany, as well as at Taro Okamoto Memorial Museum, Kawasaki, Japan, as a nominee for The 7th Taro Okamoto Memorial Award for Contemporary Art. Etani was born in Aichi, Japan. Beginning in 1997, he traveled for two years throughout India, Nepal, Thailand and Israel, and these experiences continue to inform his work. He received his BFA from Pratt Institute in 2003, his MFA from Carnegie Mellon University in 2006, and attended the Skowhegan School of Painting and Sculpture in the summer of 2006.
Craig Hansen is a project-based artist and designer in the San Francisco Bay Area.  He has 25 years of experience creating a multitude of unique things, across a wide spectrum of materials, in scales ranging from big-budget, multi-year, multidisciplinary exhibition projects, down to small, ephemeral sculptures of sand or river stone.  Hansen is dedicated to a few constants: fine craftwork, strong concepts, innovation with materials, and a particular devotion to how the parts vibrate with the whole, how the details transmit the vision.
Matt Reynoso and Eric Sanchez are Indubitable Design. They specialize in traditional, digital and innovative techniques in 2-D and 3-D art applications. ID specializes in professional and contemporary cutting edge art work and the team holds significant experience creating durable, quality murals and installations with a fresh modern feel. Combined, they have over 30 years experience in the arts. We offer a variety of services such as but not limited to the following: murals, sculpture, fabrication, and installation.
Jeff Hantman received a BFA in printmaking from the Rhode Island School of Design in 1995 and has been living and working in the Bay Area for 20 years. His studio is packed full of weathered objects, plywood scraps, 2×4's, gears, and lights. As a kid he disassembled toys to discover their inner workings, and his earliest memory is of taking apart toy Hess trucks. In 2009 he attended Djerassi in Woodside, CA where he refined his use of bent plywood techniques. The following year he received a fellowship from the KALA Art Institute in Berkeley, CA. It was during this time that he created large format 4­ color separations which he then incorporated into large scale mixed media works on wood. In 2012 he attended the AIR artist in residence Krems program in Austria, and the Recology artist in residence program in San Francisco, CA. At Recology he fully dove into scavenging every scrap of wood, plastic and metal he encountered.
Jonathan Odom is a maker, artist and designer. Born in rural Louisiana, he moved in 2005 following the destruction of Hurricane Katrina to Los Angeles and received his Bachelor of Architecture from SCIArc in 2009 and has since lived in the Bay Area. Curiosity and a dedication to making has led him to explore a diverse range of disciplines including film, special effects, animatronics, custom homes, interactive museum exhibits, furniture, parklets, and industrial design. He is currently a designer at Instructables Design Studio at the Autodesk Pier 9 Workshop in San Francisco, and is an adjunct professor at Academy of Art University in the School of Architecture. His current work focuses on celebrating the inner workings of machines, and seeks to create an intimate connection between human beings and technology.
smith|allen is an interdisciplinary studio featuring Stephanie Smith and Bryan Allen that explores art and design through the lens of digital craftsmanship. The duo has shown at Interface Gallery in Oakland, ASC Projects in San Francisco, and Autodesk in San Francisco, among other venues. smith|allen has been featured in Architect Magazine, Hi-Fructose Magazine, Forbes, Deezeen, and more. The duo's work is permanently installed at the Facebook campus in Menlo Park and at the Project 387 Residency in Mendocino. They have lived and worked in the Bay Area since 2008.
Yulia Pinkusevich is an interdisciplinary visual artist. Born in 1982 in Kharkov, Ukraine. She holds a Masters of Fine Arts from at Stanford University and Bachelors of Fine Arts from Rutgers University, Mason Gross School of the Arts, graduating both universities with highest honors. Yulia has exhibited locally and internationally including site-specific projects executed in Paris, France and Buenos Aires, Argentina. She has been awarded residency grants from Facebook, Recology (SF Dump), Cite des Arts International in Paris, Headlands Center for the Arts, Redux in South Carolina, Goldwell Open Air Museum and The Wurlitzer Foundation. She was also the recipient of The San Francisco Foundations 2011 Phelan, Murphy & Cadogan Fellowship in the Fine Arts as well as Stanford University SiCA's Spark and ASSU Grants. Yulia's work has been widely written about in various print publications, including The Miami Herald, Sacramento Bee, Kansas City Star, The Columbian (Vancouver), Oman Tribune and the Gulf Times (Quatar). Other international magazines include Ltd Arts Dwell and Adbusters. Prominent online media includes KQED, Rhizome and Square Cylinder. Yulia has lectured at Stanford University and is currently Assistant Professor at Mills College. She lives and works in Oakland, California.
Clare Szydlowski was born in Buffalo, New York. As a teen, Clare moved to Orange County, California with her family. In 2006 she graduated from UC Santa Cruz with a BA in Art with a focus in Printmaking. In 2009 she graduated from SF State University with an MFA in Printmaking. She currently lives in the San Francisco Bay Area and makes her work at Graphic Arts Workshop in San Francisco and teaches art full time at a Bay Area public high school.