01 Jun

Art in a Box Launch Party (June 5, 2009)
ART IN A BOX Launch Party!
with Music by the Isabellas
(and the Exuberant Husks)
Friday, June 5th, 7-10pm
(Music begins at 7:30)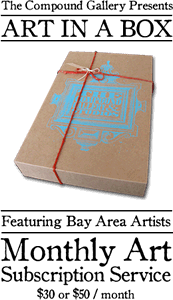 Join us this Friday to launch The Compound Gallery's new Art Subscription Service! Subscribe at the party and get $10 off your subscription! It's simple: Pay $30 a month and pick up your Art in a Box at The Compound on the second weekend of each month, or pay $50 a month and get your Art mailed to you plus a bonus piece! Art in a Box is like a wine club, but with art….start collecting art for yourself or give away a subscription as a gift.
*Actual Art in a Box works will be on display this Friday! *Snacks, Music, Friends, and lots of great Art! *Meet the featured artists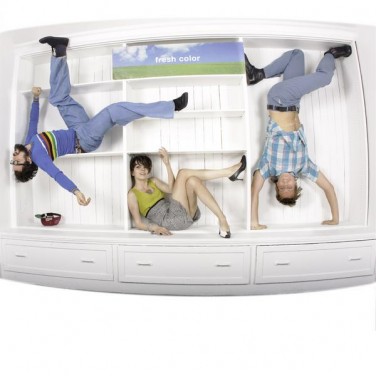 Isabellas is a female-fronted mid-tempo rock band that will break your heart via text-message. They're concerned, playful, wonky and wonderful people who want to make your moonboots shake and jitter. Much like a child who has learned to play with fire, the band performs as an entity of pure, irresponsible joy. Move over tickle-me-elmo, move over superman, move over pimpjuice enthusiasts – Isabellas are here to sanctify Oakland like a buddhist brillo-pad of bliss.