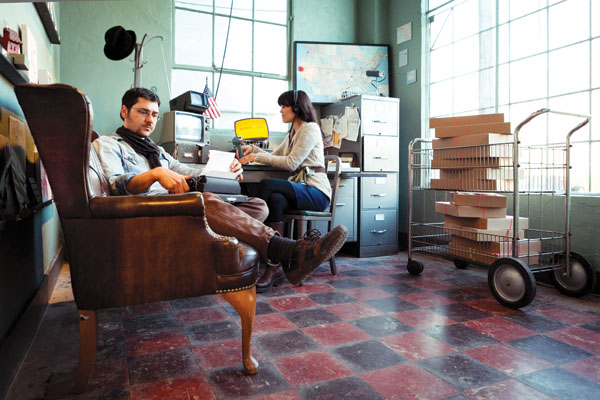 25 Apr

East Bay Express Insider's Guide 2011
Art Murmur keeps expanding beyond its original borders.
By DeWitt Cheng
Matt and Lena Reynoso's rehabbed The Compound Gallery (1167 65th St., 510-601-1702, TheCompoundGallery.com), an 8,000-square-foot space that blends Minimalism and old-school industrial tech nicely, with clerestory windows illuminating the communal work areas and private studios in the rear. Work by emerging local artists is shown in the gallery; in Professor Squirrel, the onsite store; through Art in a Box, an affordable-art subscription program; and online. It's a professionally run gallery that skillfully uses social media, including streaming video from receptions, that is still low-key and fun to visit for casual viewer and serious collector alike.