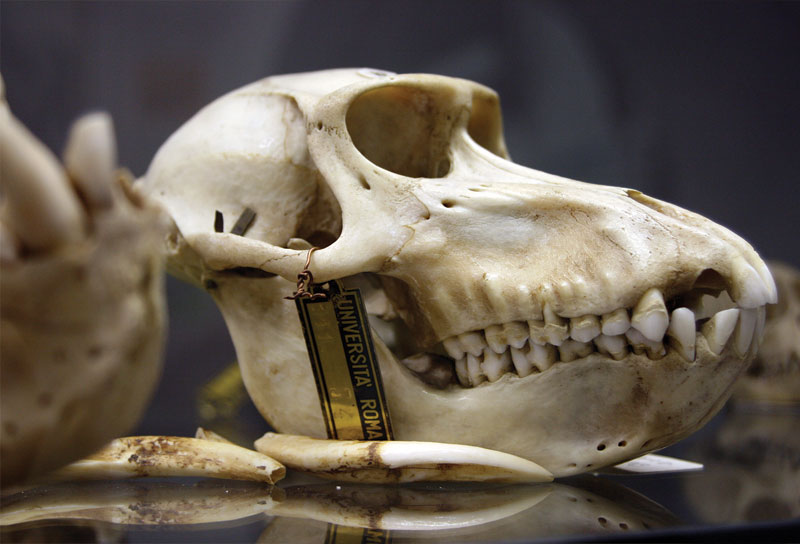 19 Aug

Review of ZOOLOGIA in the East Bay Express (September 21, 2011)
Adrian Van Allen and Elizabeth Williams find their muses in the museum and on the street.
The idea of the Wunderkammer, or cabinet of marvels, has haunted installation art in recent years for good reason: A number of disparate objects presented as relics from some imaginary museum or culture (sometimes our own) allow us different — and even ironic — perspectives on art, science, and history. Two years ago, in Naturia Historia, Adrian Van Allen, an artist, scientist, and designer of displays and websites, showed a series of taxonomic prints of imaginary animals. In Zoologia she finds inspiration in the taxidermy specimens as well as the display paraphernalia — hand-inked specimen tags, formaldehyde bottles, and specimen cabinets (armadio del campione) — of natural science museums in Roma, Bologna, and Florence. Her medium-size color photographs preserve not only the appearance of insects, falcons, ducks, horses, tapirs, antelopes, chameleons, tortoises, monkeys, crocodiles, and porcupines, but also the museological structures in which they're displayed — and, by extension, the mental constructs by which we designer primates organize the natural world. The gallery press release states, "She considers her art projects to be collaborations with dead natural philosophers, and her anthropology work as the observation and analysis of living scientists." Don't miss the photo of horses' teeth, eerily suggestive of mutilated paws giving a Nazi salute, or the Empathy Portraits of various mammals. Zoologia runs through October 9 at Compound Gallery (1167 65th St., Oakland). 510-601-1702 orTheCompoundGallery.com.