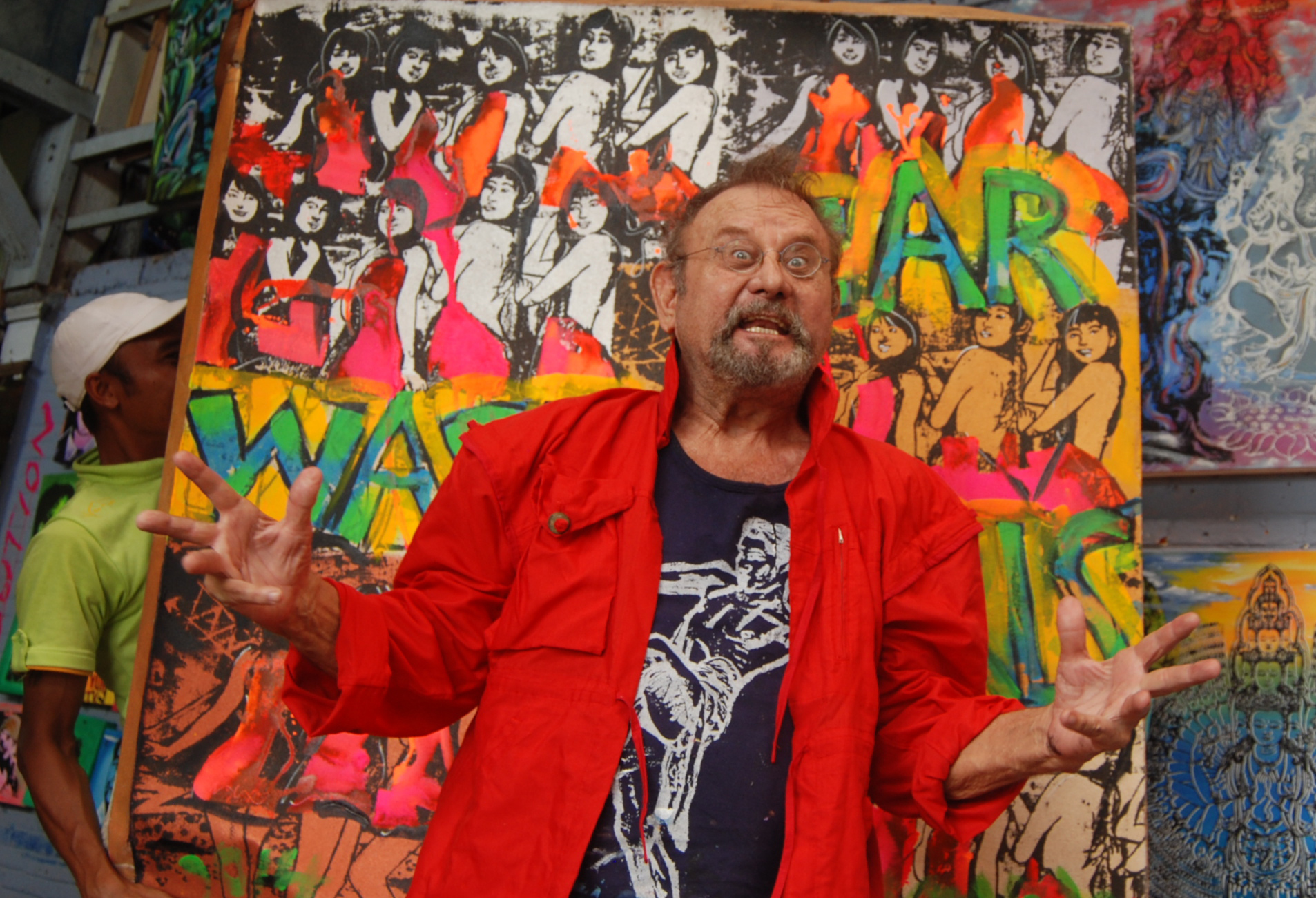 10 May

Symon is Gifted (May 10th-June 15th, 2014)
Symon is Gifted: New work by Symon
(May 10th – June 15th, 2014)
Opening Reception: Saturday, May 10th, 6-9pm with LIVE music! Emily Rolph & Sarah Willner of Gamelan Sekar Jaya will be playing Gender Wayang.
The Compound Gallery is pleased to announce the solo exhibition of Bali's premier pop artist Symon. Symon is flying in from Bali, Indonesia and will be present at the opening reception.
In 1964, Symon ran away from home at the age of 17 to look for writer Henry Miller and soon ended up in Bali Indonesia where he established his first studio in 1978-the first seriograph silk screen production art studio in South East Asia. Influenced by great artists such as Arie Smit and Andy Warhol, Symon's work reflects pop culture in both Bali and America. His expressive paintings explore his own idiosyncratic paradigm and each work becomes a genuine declaration of his artistic vision. Symon is Gifted features pop prints, paintings, iconic figures, a touch of whimsy, a lot of color, and is not to be taken too seriously. Have fun and enjoy the scenery!
Symon's works have been exhibited in prestigious venues such as the British Museum in London, the Basel Art Fair in Switzerland, and the Solander Gallery in Australia. His works are also in the permanent collection of the Neka Art Museum, the largest museum in Bali, Indonesia.
Symon frequently travels throughout South East Asia and paints color fields with nudes and mythological beings. Acting as a visionary with a vocation in pure art, Symon has created a palace to the lords of art, and his studio, also known as Art Zoo/Camp Color has become a destination art experience in Bali, Indonesia and is featured in guidebooks such as Frommer's and Lonely Planet.
The book Property of the Artist: Symon by Philip Cornwel-Smith will be available for purchase at the gallery.