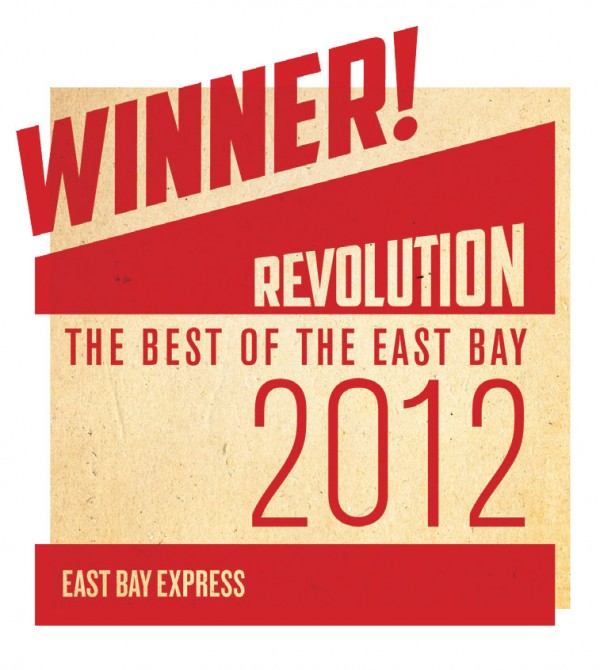 31 Aug

We Won Best Art Hang-Out!

We are honored to have received the award of Best Art Hang-Out for the East Bay Express Best of the Bay 2012! We wouldn't be an art "hang out" without the support of all the amazing artists, patrons, and supporters that surround us! THANK YOU!! Read the story below….
Best Art Hang-Out
The Compound Gallery & Studios
With movie nights, Sunday teas, workshops, three galleries, and more than twenty studios, The Compound Gallery & Studios is a unique place to chill and appreciate all the creativity the community has to offer. Owners Matt and Lena Reynoso have been running their world-class gallery for more than five years, and every year, they add more and more creative outlets, treading new ground in what is possible in local art. This past year was their biggest yet. In addition to the successful art-subscription service Art in a Box — kind of like a CSA, where you pay for the art without knowing what you're going to get — The Compound recently installed an antique letterpress in its common area, offering workshops by letterpress master Rebecca Peters. The Reynosos' welcoming, creative energy is infectious and magnetic, and it's clear why they've been able to build this thriving artistic community in North Oakland.