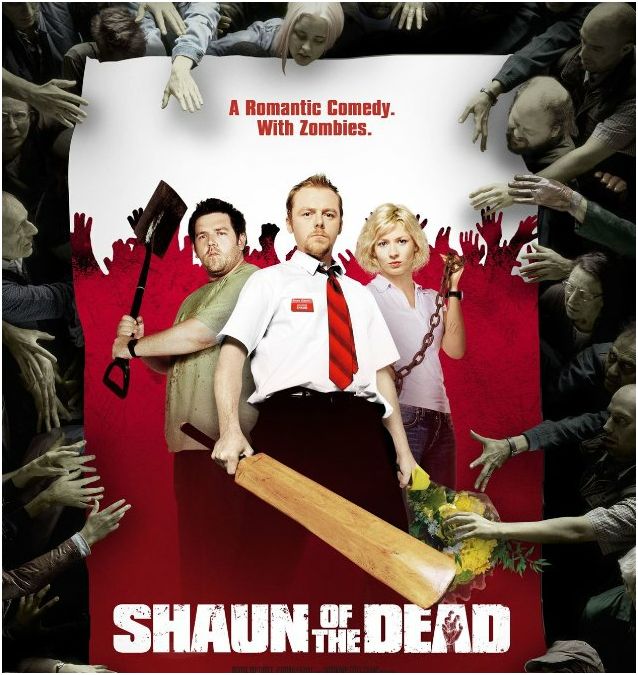 29 Aug

Shaun of the Dead Screening + Inside Special Halloween Edition
Shaun of the Dead
+
INSIDE
Special Halloween Edition of Art Movie Night!
Thursday, OCTOBER 25th, 2012
8:30pm Doors open
8:55pm  Raffle
9:00pm Shaun of the Dead
10:40pm Inside
Shaun of the Dead: A man decides to turn his moribund life around by winning back his ex-girlfriend, reconciling his relationship with his mother, and dealing with an entire community that has returned from the dead to eat the living.
Inside: Inside (French: À l'intérieur) is a 2007 French horror film directed by Julien Maury and Alexandre Bustillo, starring Alysson Paradis and Béatrice Dalle. It was written by co-director Bustillo, and is the first feature film from either director. It concerns the attack and home-invasion of a young pregnant woman by a mysterious stranger who seeks to take her unborn baby.[1] The film received generally positive reviews from mainstream critics upon its release and was particularly well received among horror film critics, noting it for being a genuinely scary and brutally violent example of the new wave of French horror.

Get inspired! FREE admission. Doors open 1/2 hour before feature starts. Popcorn and Drinks available. If you prefer, you can bring your own comfortable chair. Parking Lot on side for vehicles, or park your bike inside our 8,000 square foot building. Wheelchair accessible. Please no young children. RAFFLE!! Before the movie we raffle off a piece of ART. Get a ticket with any donation to Art Movie Night!
---
More information can be found on our Art Movie Night Page