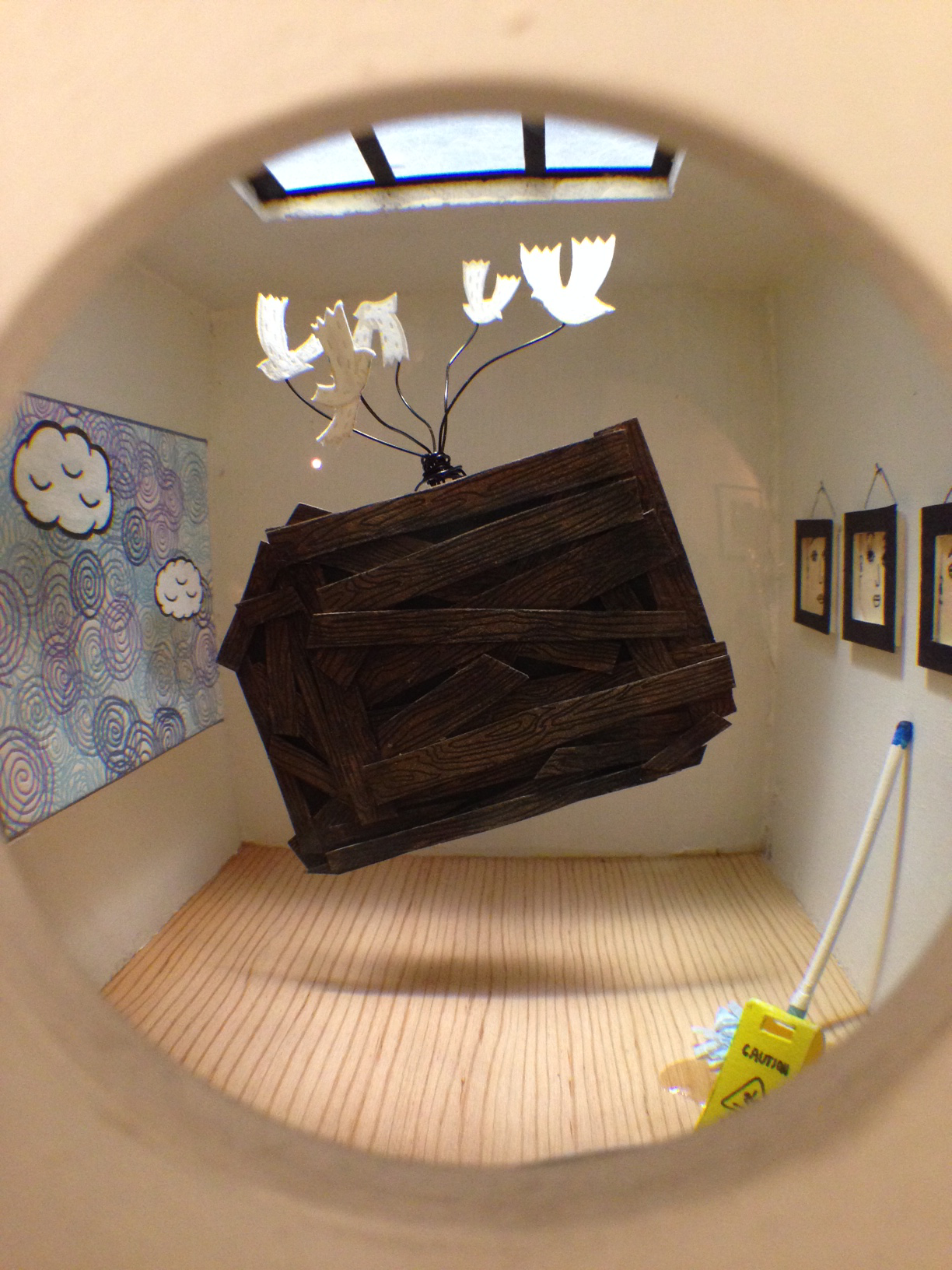 16 Nov

Bryan Kring in the Admiral Dot Miniature Gallery
Artist Bryan Kring and his amazing installation in the Admiral Dot Miniature Gallery.
[pullquote style="right" quote="dark"]I originally wanted to be a writer but moved on to painting when I found that I didn't have any stories to tell. I went to art school and filled my home with large canvases. When there was no room left I switched to printmaking and working with small bits of paper. Now, after finding a few stories, I am working in book arts and am able to do a little of everything and am enjoying connecting the circle back to the writing.[/pullquote]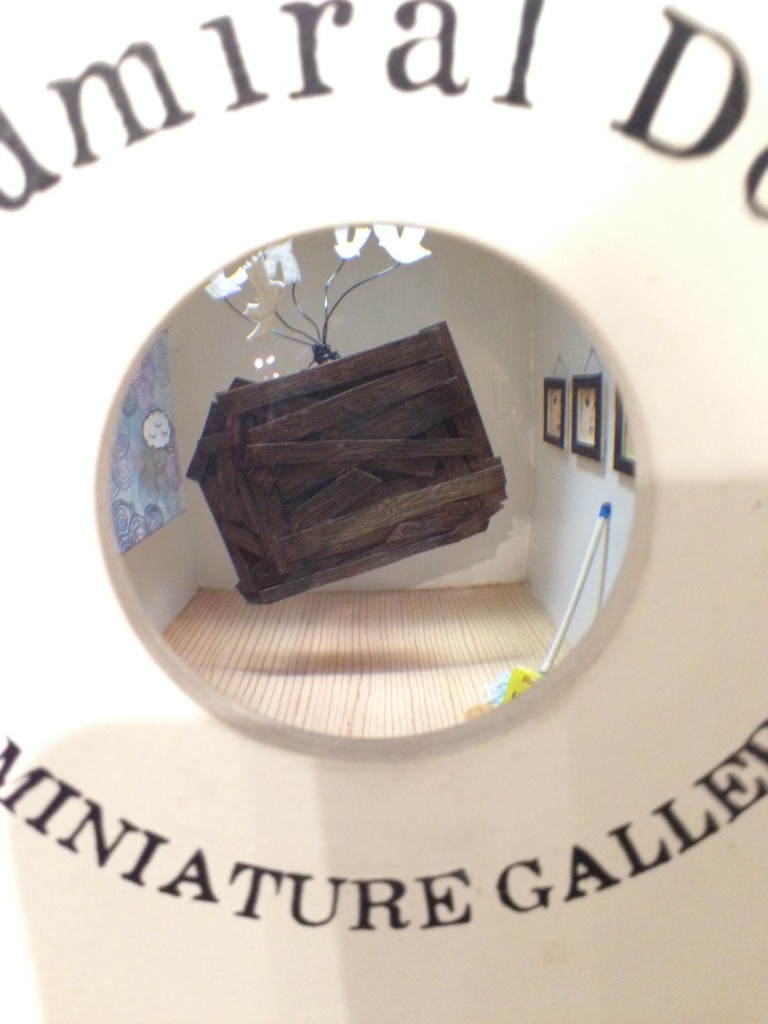 Bryan is a talented letterpress artist and also has work in our current exhibition The Art of Letterpress II. Own your own tiny gallery! Artist Bryan Kring has created a world of wonder inside the Admiral Dot Miniature gallery. This is a one of a kind piece made of paper, ink, wood, wire and is almost entirely letterpressed.  This piece comes boxed with a tiny peephole for you to spy this lovely piece. Come see it at the Compound Gallery through December 15th and you can purchase Bryan's installation online in our Art Shoppe HERE.
See more of Bryan's work available online HERE.