09 Jan

Tyler James Hoare
Red Baron II
February 2nd-March 31, 2019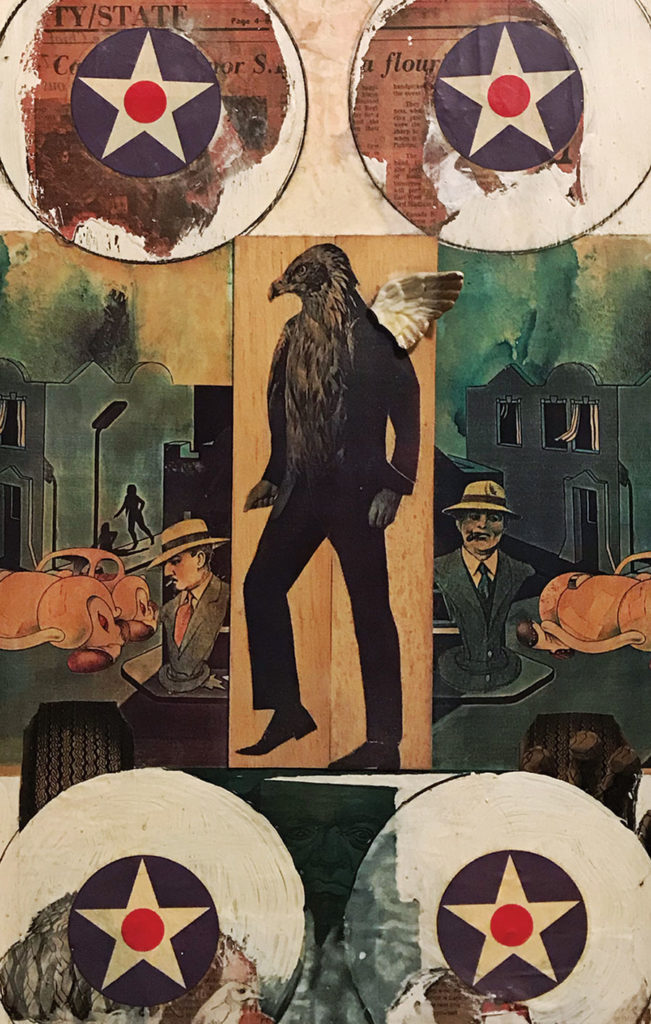 Opening Reception: Saturday, February 2nd, 6-9pm
Artist Talk: Sunday, March 10th, 1pm
Join us for Red Baron II, our second solo show with the esteemed Tyler James Hoare featuring a collection of his past and new works including mixed media works, sculptures, and a new Red Baron airplane. Hoare has been making collages and placing sculptures, planes, and ships in the Bay for 40+ years. The Compound Art Shoppe is stocked with new work, and our Admiral Dot Miniature Gallery returns with a tiny solo show by Autumn Bree. Don't miss our first show of 2019!
Missouri-born Hoare has been placing sculptures along the Emeryville and Berkeley shoreline for more than half his life. He moved to Berkeley in the 1960s, and was driving past the remains of a pier in 1975 when his artistic muse struck. –SFGate.com
b. 1940. Sculptor and printmaker, Born in Joplin Mo. attended the University of Colorado, the Sculpture Center in New York, the University of Kansas (BFA 1963), and CCAC. He assembled figures in often humorous combinations of found and tooled objects, primarily of wood, coupling a basically cubist style with overtones of Surrealism. Some of Hoare's pieces occupied the anonymous, grassroots sculpture garden that began to flourish in the mid-1960's on the mudflats of Emeryville. In the 1970's he was one of the earliest Bay Area artists to experiment with color xerox as a medium for printmaking. -From Art in The San Francisco Bay Area 1945-1980 by Thomas Albright.
The opening reception will be held on Saturday, February 2nd, 6-9pm. Tyler will be giving a slideshow and talk about his work on Sunday, March 10th at 1pm.
Gallery hours: Wed-Sunday 12-7pm